Looking for new ways to increase search traffic and build links should be one of the top priorities of every business and website owner. Link building will create a powerful network that leads customers to your website, and the most efficient way to build links is certainly guest posting.
However, sometimes it might be hard to find guest blogging sites for building links and promoting your website, but this is where we will step in. We have created a list of 100 free guest posting sites with high DA and DR where you can publish your posts as a guest without any fee.
Link building is not as easy as it used to be in the past because Google has shut down websites that were selling paid links or the ones that were too optimized. This is why guest blogging is the best technique for link-building. Because no one, not even Google itself, can or will punish you for writing an extraordinary blog post and publishing it on a guest blogging site. To ensure the best chances of your post getting accepted and published, it's crucial to follow the guest posting guidelines of the particular site you're targeting.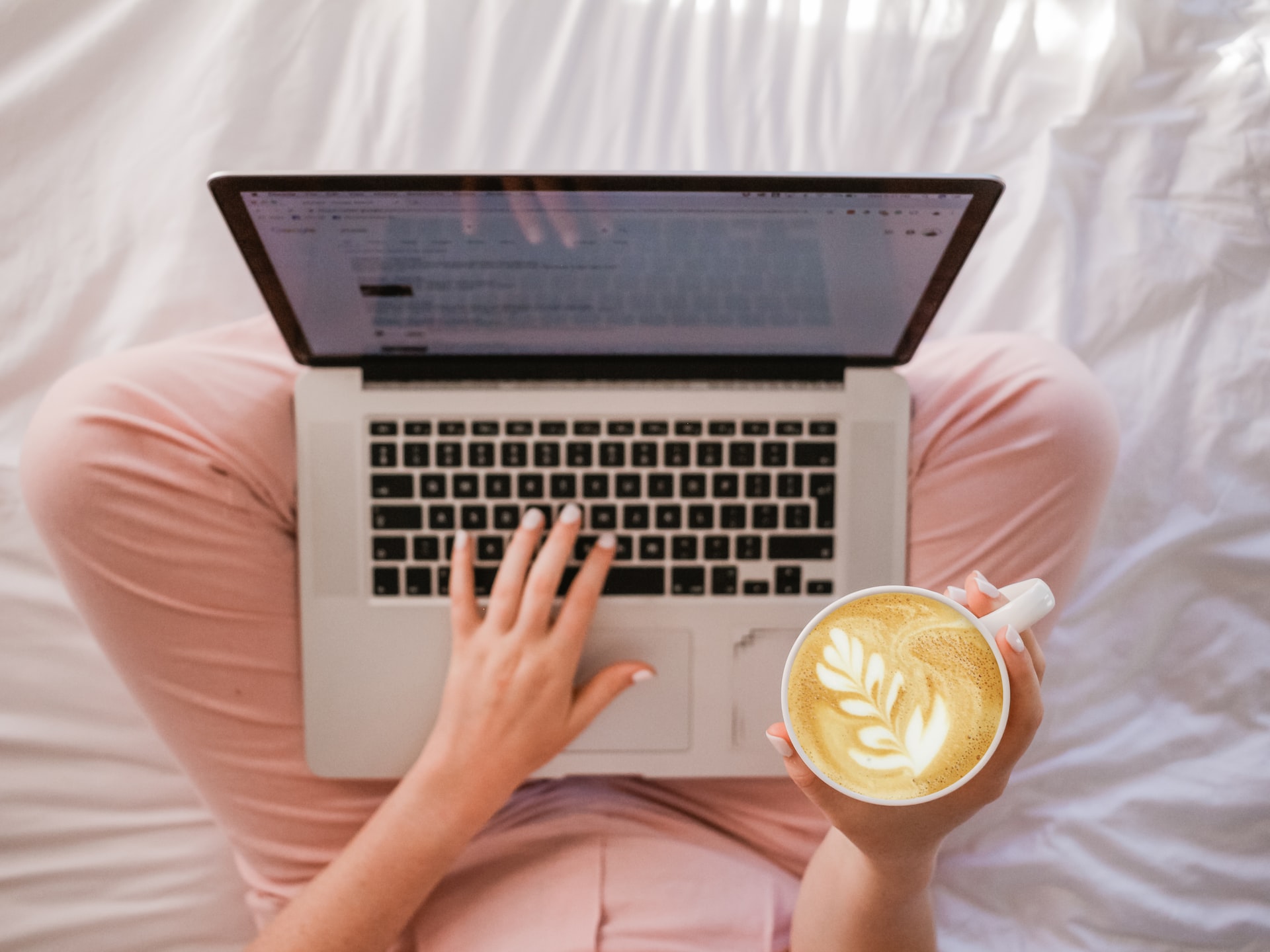 Why Should You Submit Guest Posts?
Being one of the most efficient and effective marketing strategies, guest posting can level up your brand and increase your business and traffic. Guest posts usually seem like a word of mouth, which slowly builds the reputation of a brand that is being promoted. Guest blogging should not be taken for granted since it can highly influence the categorization and popularity of the brand. There are multiple good reasons why you should submit guest posts on other blogs and you will find just some of them in the continuation.
Driving Traffic to Your Website
Every seller, blogger, and another kind of entrepreneur constantly looks for new ways and strategies that could help him drive traffic to the website. Bringing people to your website is important because if no one sees your product, no one will buy it, as well. Increasing website traffic is usually done by multiple different strategies that include running paid ad campaigns, engaging on social media, hiring influencers, using different traditional marketing strategies such as email, radio, or TV, or applying different SEO strategies. But people are usually not aware of the fact that they can drive traffic to their website without wasting a lot of money on paid ad campaigns and influencers, just by writing and posting blogs on guest posting sites. Generating traffic is the most problematic part of every online business but writing blog posts can help you make significant steps when it comes to getting a new audience. Content is crucial for the survival of every single business, so make sure you do not lack it. If there is plenty of content regarding your brand scattered around different blogs, you will get that traffic for sure.
Getting New Audiences and Leads
Driving traffic to the website usually proceeds with getting a new audience and leads.    Among tons of different brands and websites that are within your niche, it is difficult to become noticed by people. Especially in the beginning, when you do not have strong backlinks or SEO, and Google search might struggle to find your web pages and not show them among the first results to the audience. The question that lots of entrepreneurs ask themselves is how to reach out to people and make them notice their brand. Well, it is certainly not easy and requires some effort and time. But what we can tell for sure is that people love reading blogs, especially tied to the niches they are interested in. Let's say that a girl searches for the best makeup brush at the market. The first thing that she is going to do is search for the review articles and then listen to the advice or recommendation given in the article. If this article was yours and the makeup brush that you recommended as well, you just got yourself a new customer! That is the whole point of guest posting.
Another tricky part of being an entrepreneur is building your brand from a scratch. However, building a brand does not only include designing a logo, picking brand colors, creating a website and social media accounts, and stuff like that. It requires a lot more than that in terms of getting lots of loyal customers and gaining a remarkable reputation. The brand is what makes you and your products or services special on the market and what differentiates you from other businesses and competitors. The main point of building a brand is that you create a secure network of customers that will always come back to you and purchase from you and see you as a trustworthy and reliable brand that they could recommend to their friends and family. Well, the best way to gain such loyal customers is by sharing your brand's story with them. You can write a blog post about the reasons why you even started your brand, its purpose, your plans, etc. People will love the fact that they can get to know your brand and that you are being an open book.
Increasing Website Domain Authority
Another important thing that you can accomplish by writing guest posts is increasing the domain authority of your website. Domain authority (DA) represents a ranking metric that is used to predict how well your website might rank on different search engines. This scale will give you a score from 1 to 100, which will tell you how your site will rank. If you get a low score, this means that your website probably will not rank well in search engine page results. This is completely normal in the beginning when your website is still new because then you will have an extremely low DA score, possibly between 10 to 20). On the other hand, prominent websites such as Microsoft and Apple have DA scores ranging from 95 to 100. One of the most efficient ways to strengthen your domain authority is by creating tons of content. If you create some amazing content that will give people an urge to share it with others and post it all over the internet on different guest posting sites, it increases the chances of getting some strong backlinks from great websites. With links from various websites, you will boost your website's root domains, which will again bring you a higher domain authority.
Similar to increasing domain authority, guest posting can also affect website domain ratings.  Many people tend to mix domain authority and domain rating or think of them as the same thing, but there is a difference between these two. Domain Rating (DR) represents a ranking metric that was developed by Ahrefs and shows the strength of a website's backlink profile on a scale of 1 to 100. Websites with high DR usually rank high on search engine results pages because they also have high rankings on Google's ranking algorithms. Domain rating is a great and useful method to see the popularity of your website's links and to check the ability of the website to drive traffic just from a Google search. Domain rating scores is being calculated in several ways. You need to check how many unique domains link to the target website, then check the authority of the linking domains and take into account how many domains are linked to those sites. With a bit of math and coding, you can come up with a score from 1 to 100.
Connecting with Other Bloggers and Readers
Another benefit of publishing guest blog posts is the chance for connecting with other bloggers and entrepreneurs, as well as with your readers. It is not only that your readers will get to know you and your brand, but this will work for other bloggers and business owners too. Blogging in general and posting blogs on guest posting sites could open so many doors for you in terms of new possible collaborations or even getting some nice reviews from other bloggers. Moreover, other bloggers and entrepreneurs can also become your new customers, so nothing is excluded. Moreover, you will be able to share your expertise about a certain niche or topic with others and could possibly help them, which will always be highly appreciated.
Getting high-quality backlinks
Getting high-quality backlinks that link to prominent and reliable websites is one of the crucial things that will project the whole destiny of your website. Good backlinks basically serve as a confirmation from the website that tells Google your web page is a trusted resource. The prominence of your website depends on these confirmations or backlinks that you get from other websites. If there are no good backlinks, you won't rank high on search engines, which will consequently affect your business. It is quite difficult for a new website to get backlinks of high quality, but there are some ways that can speed up the process. The fastest and easiest one is to become a guest blogger and post about your brand on guest posting sites. This way you can build your backlink profile in a safe way by inserting various links to your brand's websites and resources. With a stronger backlink network, you will also get higher domain authority and ranking on search engines, which are definitely big pluses.
Top 100 Guest Posting Sites for Backlinks and Traffic
Now that you have found out all the benefits of publishing guest blog posts, it is finally time to show you the best places to do it. All of these guest posting sites are completely free, so you do not have to worry that there will be a certain fee. Moreover, they have extremely high DA and DR and could help you a lot in building backlinks and driving traffic to your website.
Conclusion
Hopefully, in this comprehensive post, we have informed you well about the importance of creating content and publishing it on guest posting sites. Not only that you will improve your SEO, build your brand from the scratch, gain a stunning reputation and rank higher in search engines, but you will get a loyal audience and customers, which is the most important thing about every brand that exists out there.