Technology has made it easier than ever to find information about a car's specs, price and reviews. These apps will help you make your next auto purchase smarter.
The "vehicle owner information" is a very useful tool for people who are looking for their vehicle's information. There are many applications that allow you to find your car's owner, service history, and more. These apps can be found on the Google Play Store or the iTunes App Store.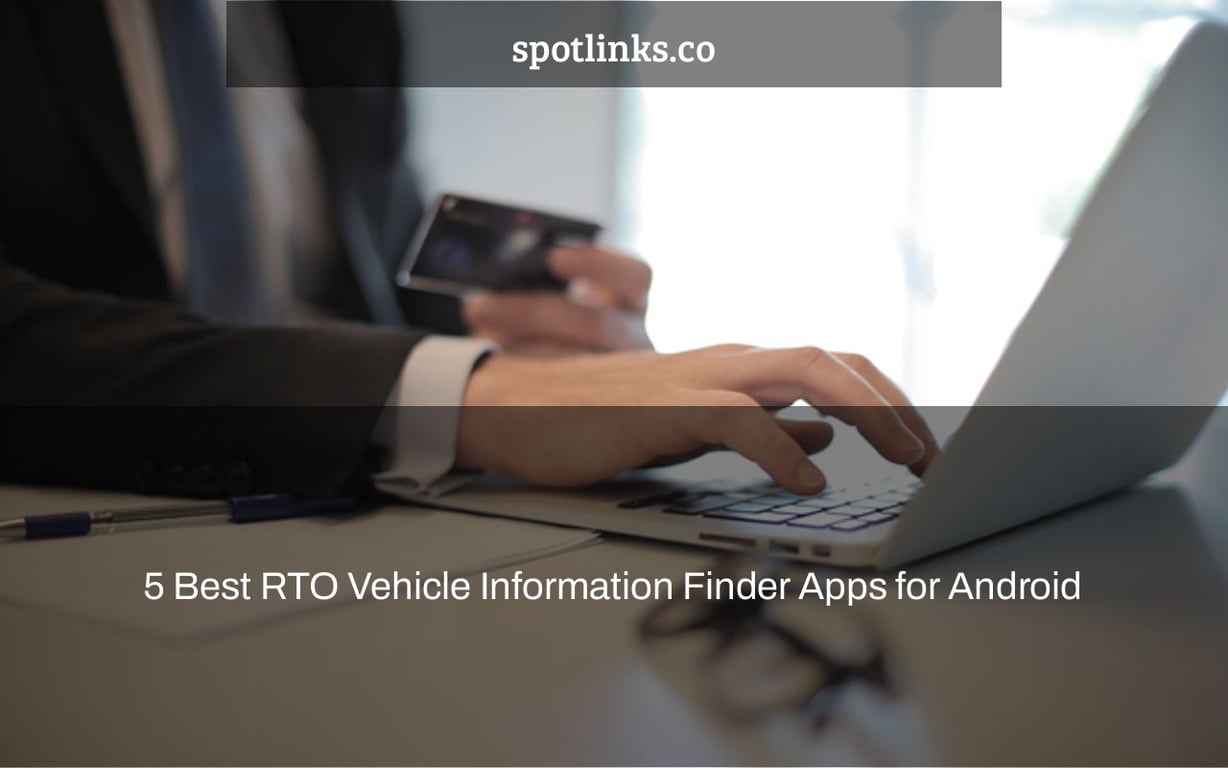 While the car's appearance and comfort are important, there are many additional factors to consider, particularly when purchasing or selling a vehicle. Furthermore, even whether you are the owner or a stranger to the car, there are times when knowing the vehicle's information is necessary. As a result, RTO car information finding applications for Android can help you in any situation. Because these applications have gathered all of the relevant data in one location.
Following India RTO car information finding applications might come in help if you need to look for information about your selected vehicle.
The number one RTO car information finding app is mParivahan. It is well-known for its dependability and high-quality services. If you have an issue with any sort of car with an Indian registration, mParivahan can assist you. It's designed to make you feel at ease and comfortable. As a result, it makes it simple to find the information you need.
Simply enter the registration number in the provided field, and the app will provide the necessary information, such as the vehicle's insurance, age, model, and class. The owner's name, registration date, and authority will also be shown. Even if you are offline, you will have access to all of this and many other critical facts. This tool also makes it simple to create virtual RC cars, get a license, and validate vehicles.
Apart from car information, mParivahan also provides information on driving license examinations and nearby offices for assistance and complaints. In a nutshell, this software teaches you all you need to know about the transportation industry.
This software is really beneficial if you own a car and want to sell it, or if you're shopping for a new vehicle and want to learn more about it. In other words, having this app allows you to readily access any kind of (vehicle-related) data.
If you're unfamiliar with a car and want to learn about its condition, fuel type, challans, owner, and model, all you have to do is input its registration number and the information you need will appear. Because our RTO vehicle information finding software offers data for a variety of vehicles, such as automobiles and motorcycles, Knowing all of this may assist you in the event of a theft, accident, or the purchase of a secondhand automobile. Furthermore, you may learn more about the features, pricing, comparisons, news, and other aspects of a new or used car before purchasing it.
If you own the car, this RTO vehicle information finding software might also be quite useful. You can simply maintain your vehicle's documentation, estimate its resale value, get insurance renewal reminders, and find out where the closest repair shops are.
This program is enjoyed by a large number of users who are new or experienced drivers due to a variety of intriguing and helpful features. You may get comprehensive driving test information, choose which car is appropriate for you, see its pricing, compare it to others, and much more. You may also use this RTO car information finder software as a vehicle manager by keeping all of the information about your vehicle, including its license, challans, gasoline changing dates, insurance expiration dates, and maintenance costs, among other things.
Furthermore, you may rely on this app to find out the data of any vehicle's registration by scanning or inputting its number. You will be able to see not just the automobiles, but also the owner's information. This RTO car information finding software will become your best buddy in any situation. It will tell you about nearby auto repair services, current gasoline costs, parking, used vehicle rates, and the local RTO office, for example.
This program also includes a number of calculators for estimating mileage, loan payments, and resale values, among other things.
You may learn about several automobiles that belong to you or others with this app. The information is all in plain sight and simple to find. The software has categorized the items in such a manner that finding them will not be difficult. In one part, you may examine registration data depending on the model, age, engine, insurance, and date of the car (new or used). This RTO information finding app for Android will also show you the city and owner's name, but you'll need the target vehicle's registration number to receive all of this information.
Another section of the program allows you to receive estimates on the pricing of new and used automobiles, as well as check the resale value of your own vehicle. Multifunctional calculators may also be utilized in this situation. There are also other distinct sections that provide information about driving licenses, driving exams, and neighboring locations, among other things.
This software, like the other RTO car information finder applications, is jam-packed with useful features. You may utilize them to make informed selections while purchasing automobiles and filling up your gas tank. You will get access to everything connected to new and used autos. All you have to do now is scan the license plate. You may store critical information for later use or obtain it right away without using the internet. You can also use this RTO car information finder app to get information about your driver's license and discover the cheapest gas stations in your area.
So, if you're seeking for the finest applications that can provide you all the information you need about your favorite automobiles, the RTO vehicle information finder apps for Android listed above may be the perfect option.
The "vehicle owner details by number plate online" is a vehicle information finder app that allows users to search for the license plate of any car or truck. It also includes the name and address of the registered owner, as well as their phone number.
Frequently Asked Questions
Which is the best RTO information app?
A: The best RTO app would be the one that is able to give you access to your Google map. This way, with just a tap of your phone, you can see where exactly you are on campus and know how long it will take for you to get back home in time for curfew
Is there any app to track vehicle?
A: You can check out the Find My Car app which allows you to track your vehicle.
What is the official app of RTO?
A: The official app of RTO is not yet available.
Related Tags
parivahan vehicle owner details
rto vehicle information app
vehicle registration details
vehicle registration check online
vehicle owner contact number