Digital marketing is becoming more and more popular among startups as a cost-effective way to advertise. However, the field has seen massive changes in recent years that have led many companies to abandon their old strategies for new ones. Learn how you can succeed with digital marketing today by understanding what these changes are and how they affect your startup. Often, tools like workflow management software are needed in order to get all tasks for your digital marketing on track.
The "importance of digital marketing for the success of a business" is what many startups are looking to gain from. It's important that you have a plan in place before starting your business.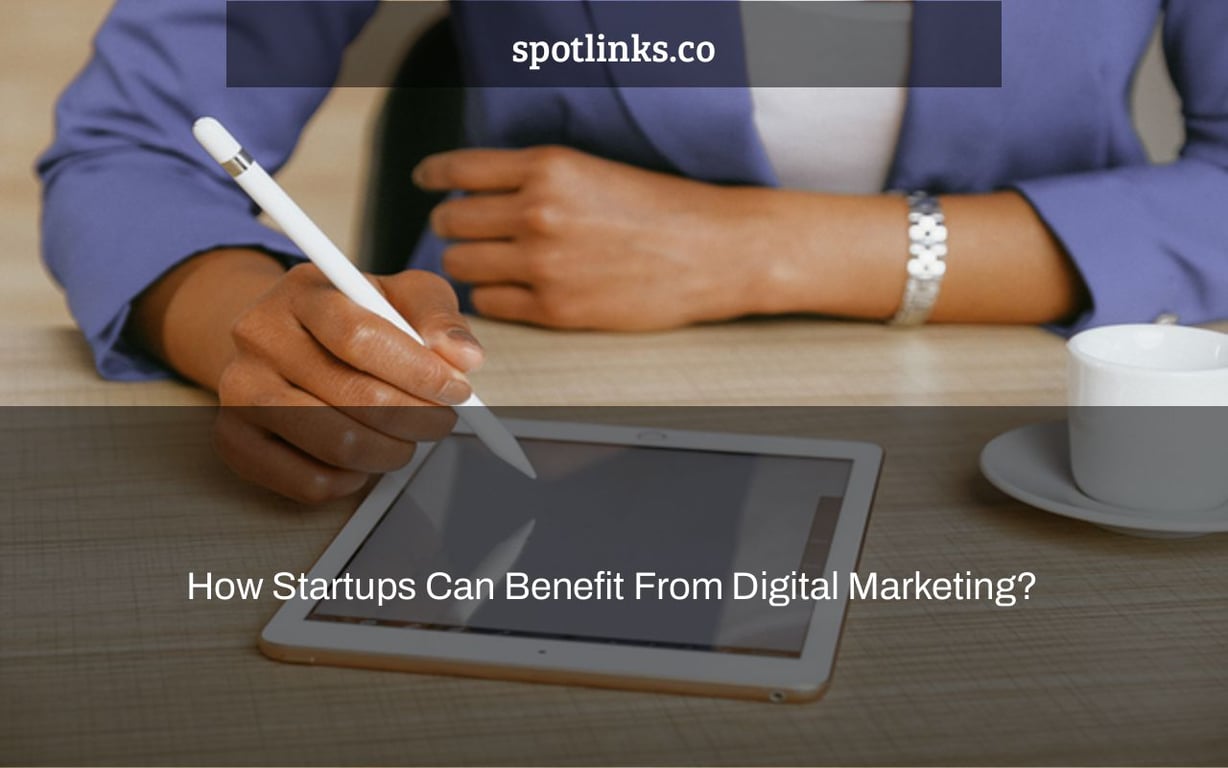 We all know how difficult it is to operate a firm when we speak about startups in the business world. Every day, new items and services are introduced to the market.
Entrepreneurs who are just getting their firm off the ground must compete with several businesses that have been around for a long time. It is incredibly tough to compete with established and well-known organizations when you have just recently entered the business world.
The efficient execution of digital marketing is the stepping stone to success for entrepreneurs.
What Are the Benefits of Digital Marketing for Startups?
You must make the most of your limited resources as a business. If you're still on the fence about using digital marketing for your company, here are several strategies to persuade you:
Increasing your exposure
Digital marketing is a simple way to increase your public presence. Unlike established companies, startups must be more visible.
As a startup, you'll be able to boost your exposure in the broader public, increasing your chances of attracting prospective clients or consumers.
Also check out these sales-boosting website design tips you can use right now.
Conversion rates are improving.
Aside from getting more visible, one of the crucial benefits of digital marketing is Conversion rates are improving. More people will find your business, allowing you to have a higher chance of converting your audience into clients or customers.
However, you must provide something of value to your audience in order to persuade them to convert, something that's one of the basics of CRO marketing. You may make it more engaging by using photos or videos.
Increasing brand recognition
Always keep in mind that startups do not have established brands. To build a respected brand or firm, startups will require more time.
As a result, it's critical that you tap into the full potential of digital marketing to raise client awareness of your brand.
Fortunately, there are experts in digital marketing that can help you do this successfully. With the help of a professional marketing team, Increasing brand recognition is a piece of cake.
Increasing the amount of sales is a goal that we have set for ourselves.
The ultimate objective of every company owner, whether amateur or professional, is to boost sales. There are no doubts about this notion since it is universally accepted in the corporate world. Using digital marketing will result in a significant boost in revenue in a short period of time.
Marketing funds are being cut.
Print advertising and television commercials, in case you didn't know, cost tens of thousands of dollars. Digital marketing strategies and internet adverts, on the other hand, are quite inexpensive.
This is why digital marketing is an excellent strategy to save money on marketing. Without spending a lot of money on marketing, you may reach a larger target audience.
Having an impact on purchase choices
You can quickly influence a person's purchase choices with the aid of digital marketing. Make sure your digital marketing initiatives are engaging and fascinating, and you'll be able to convince any consumer to buy your goods or services.
You may also enlist the assistance of influencers, particularly those with a large following. They are more inclined to buy from the same brand if they witness their hero utilizing a certain product or service.
Also see: Want Internal As Well As External Benefits? Consider a green marketing strategy.
Summary
To wrap up this talk, keep in mind that as a company beginning, you have a variety of options for achieving your objectives. You must use caution while selecting the ideal marketing initiatives for your company.
These reasons should be more than enough to persuade you to use digital marketing for your company. Digital marketing is inexpensive, which is beneficial to entrepreneurs. So take use of this notion to make sure you're on the right track for your industry.
Watch This Video-
The "research paper on startups and the effect of online marketing on them" is a paper that explains how startups can benefit from digital marketing. It also goes into detail about what exactly digital marketing entails.
Frequently Asked Questions
Is Digital Marketing important for startups?
A: Yes, digital marketing is important for startups as this helps them get their product or service in front of potential buyers.
How is digital marketing a boon for startups?
A: Digital marketing involves attracting customers from the internet. It is a way of reaching out to potential consumers and creating an opportunity for them to interact with your brand. This can be done through websites, blogs or social media channels such as Twitter and Facebook.
Why digital marketing is essential for startups as entrepreneurs?
A: Digital marketing is a key component for all businesses, as it allows companies to reach their target demographic and customers. This means that digital marketing greatly affects the growth of any companys income.
Related Tags
marketing strategies for online startups
impact of digital marketing on startups
usage of digital marketing
how to do digital marketing for business
marketing for startups pdf