If you have a Gmail account, and would like to forward it to another email address automatically, there are two ways that can be done. The first is by using the "Forwarding and POP" function found in your settings, while the second option will require some technical knowledge of how Google apps work.,
The "how to automatically forward specific emails in gmail" is a way for you to automatically forward specific emails from your Gmail account. It is easy and will allow you to have more time to focus on other things.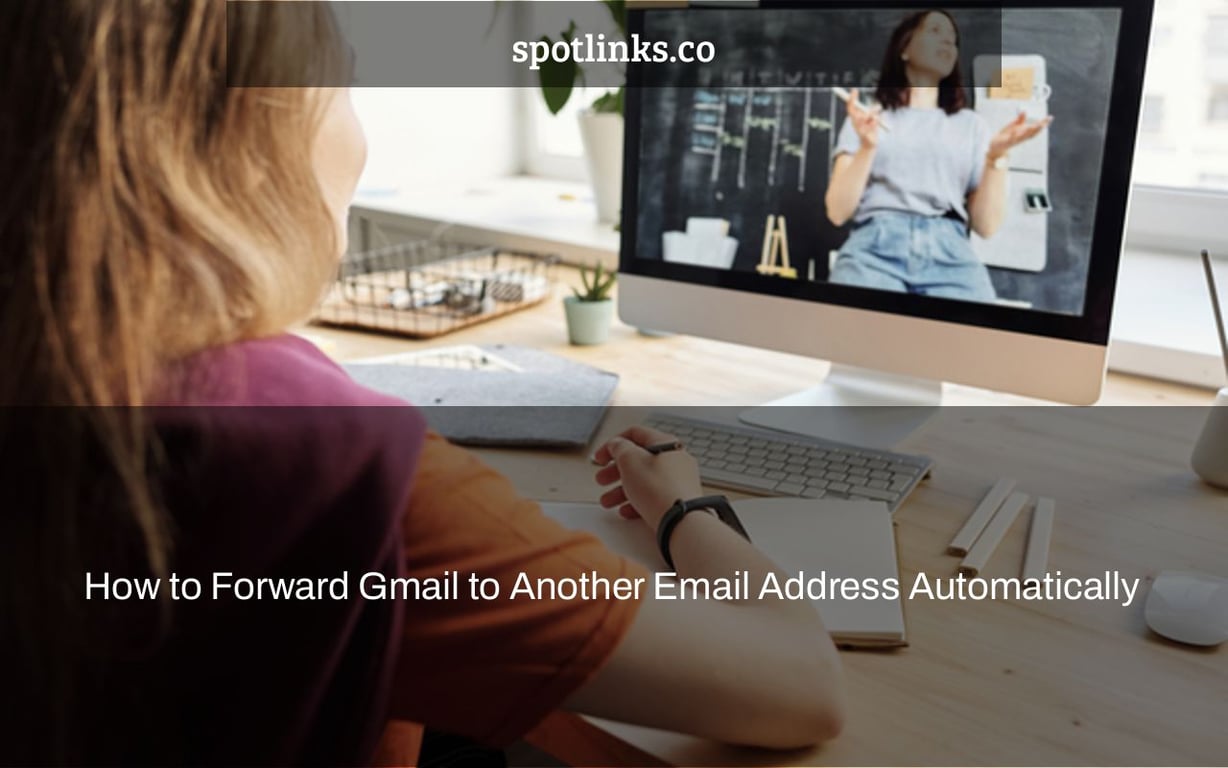 We all need many email accounts for various purposes, such as personal, official, and so on. Obviously, you must check the majority of email addresses on a frequent basis. You may forget to read any of your emails from time to time, and as a result, you may miss vital developments. You must now forward all of your emails to a single email address automatically.
Do you have any idea?
This procedure is made simpler if you use Gmail, which is one of the most widely used and reputable email providers. Gmail settings make it simple to forward Gmail to another email account. If we move up a level, you should also be aware that you may respond from your central inbox using your forwarder Email Address. This whole procedure may be broken down into two parts:
Part 1: Send Gmail to a Different Email Address
Part 2: Gmail: Using Multiple Email Addresses to Send Email
Part 1, how to forward Gmail to another email account, will be covered in depth in this guide. Part 2 is as follows: To learn more, go to this page.
Gmail may be sent to another email address.
Here we gonna explain how you can forward all your emails from your Gmail account to another Gmail or other mailing service (Yahoo, Hotmail, Outlook etc.). The procedure is very simple & straightforward. Here is the step-by-step guide:
Step 1: First and foremost, Go to your Gmail account and sign in. Go to 'Settings' by clicking on the "Gear" icon in the top right corner.
Step 2: In settings, just go to "Forwarding & POP/IMAP" tab. Here, the first option you will get is "Forwarding", Just click on "Add a Forwarding Address" next to it.
Step 3: A popup will appear asking you to input the email address to which you wish to forward all of your emails. It might be a different Gmail, Yahoo, Hotmail, or any other email account.
Then, in the next window, click the Next button, followed by the "Proceed" button. As seen in the GIF image below, you will get a notice on the pop-up window stating that a confirmation code has been delivered to your added email address.
Step 4: You will get a new email with a confirmation code in the inbox of your forwarding email Id. Verify your forwarding email ID with that code.
More from the author: How To Use Google Maps To Find A Specific Location
Choosing the Next Steps:
Following the verification procedure, you'll notice a drop-down menu next to the option "Forward a copy…" You'll find a list of all the forwarding emails associated with this account here. You may delete any forwarding email address if you don't wish to use it.
Choose what to do with the original copy of the email from the next drop-down selection. As seen in Image no. 7 of the above GIF Image, you may choose whether to keep the original copy of the email in your Inbox or not. You may also use a filter to forward just the emails you want.
Last but not least, click the 'Save Changes' option to save all of your changes.
Let's take it a step further and see how you may send a reply from your 'forwarding email Id' to a forwarded email using your 'forwarded email id,' in short: Read on to learn how to send email from several email addresses using a single account.
It's over!!! To test, send an email to yourself and see whether it lands in the inbox of the forwarding email address!!! It's up and running now. You may also be interested in learning: 
How to Get Your Facebook Contacts Into Gmail
Watch This Video-
The "can you redirect emails to a new email address" is a question that many people have. The process of forwarding Gmail to another email address automatically is easy with some simple steps.
Related Tags
how to redirect emails to another email outlook
how to transfer emails from one gmail account to another
how to forward emails to another email
gmail forwarding not working
how to forward emails to another email outlook 365