WP Links is an excellent plugin that provides a complete solution for managing all of your links. You can manage all of your internal and external links within this plugin, open links in a new window or tab, set follow or nofollow, add noopener and noreferrer, and add ugc (user-generated content) and sponsored values to rel.
WP Links lets you add Link Icons to external links. This will warn users that they are leaving your website's realm. No coding or web design experience is needed to utilize the plugin.
WP Links also has a premium "PRO" version with more user-friendly features. Link Scanner analyses all of your website's links, and Link Rules lets you create advanced link rules for link groups. The PRO edition adds an Exit Confirmation function, which is a valuable and fully customisable safety option. This is standard.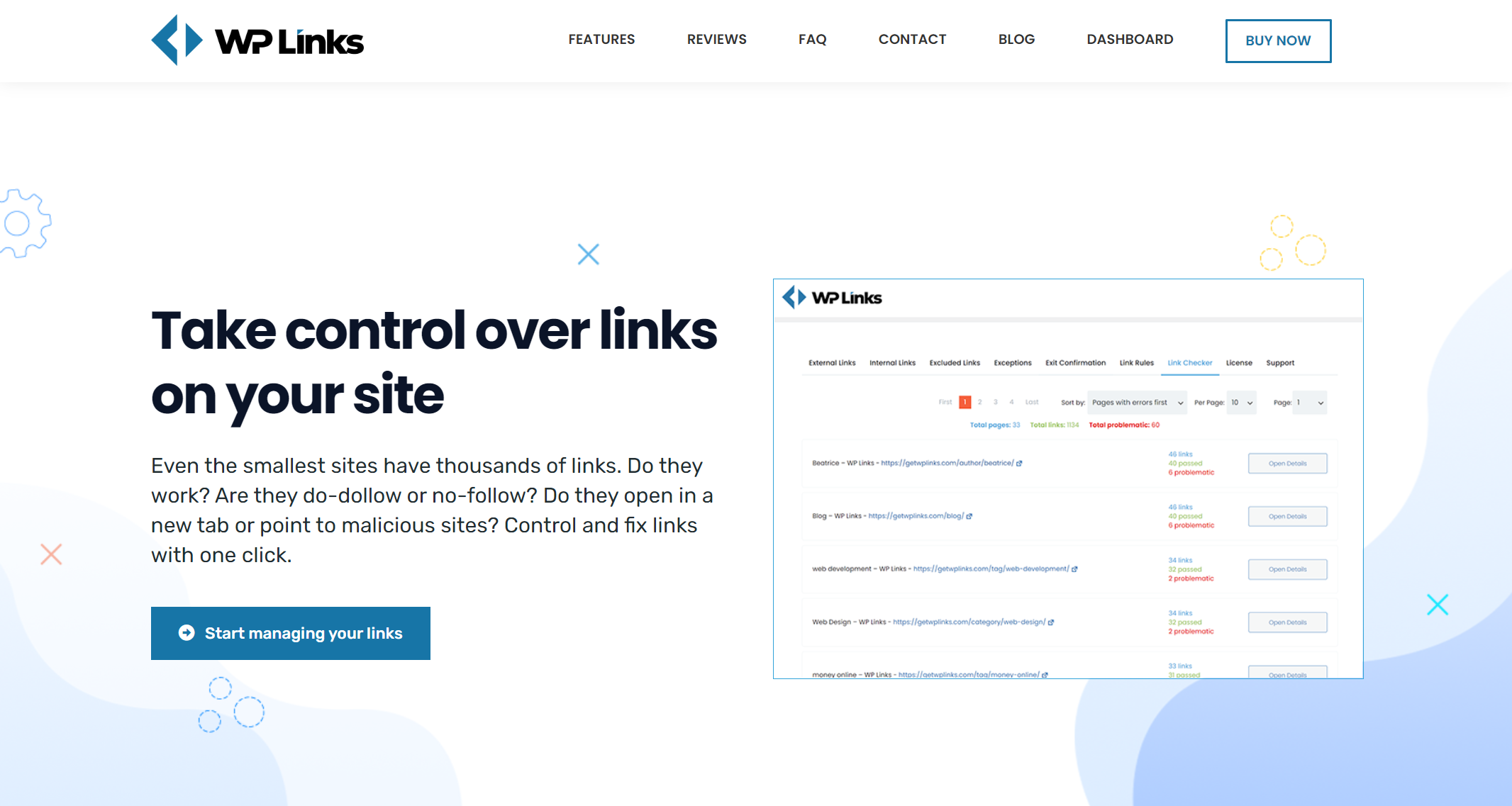 FEATURES
Take full control of every link
Create as many link rules as you need to regulate any link property in a simple and streamlined manner. No matter how many connections you have or what kinds of properties you wish to assign to them, WP Links will provide you with an intuitive interface for managing all of them.
Link Scanner
No of the size of your site, our Link Scanner will ensure that each and every one of your outgoing links are legitimate! Whether it is internal or external, we will verify to see if it works, look for links to questionable websites, and ensure that all attributes are accurately set to achieve the most possible SEO effect.
Exit Confirmation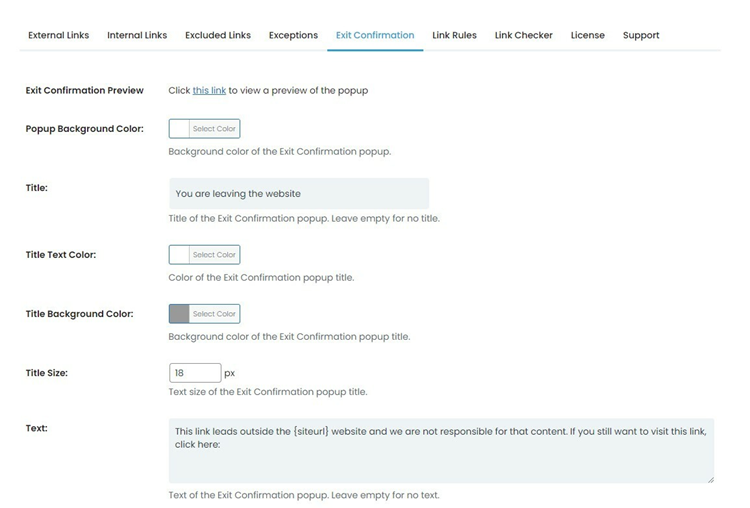 WP Links protects website visitors. They can display a customised prompt after closing the app. It warns users when they click an external link to leave your site. When this option is activated, users who open incoming or external links will see a customisable popup. You can edit text and activate links. Users are notified when they click on a link to a third-party site.
The WP Links plugin — how to set it up?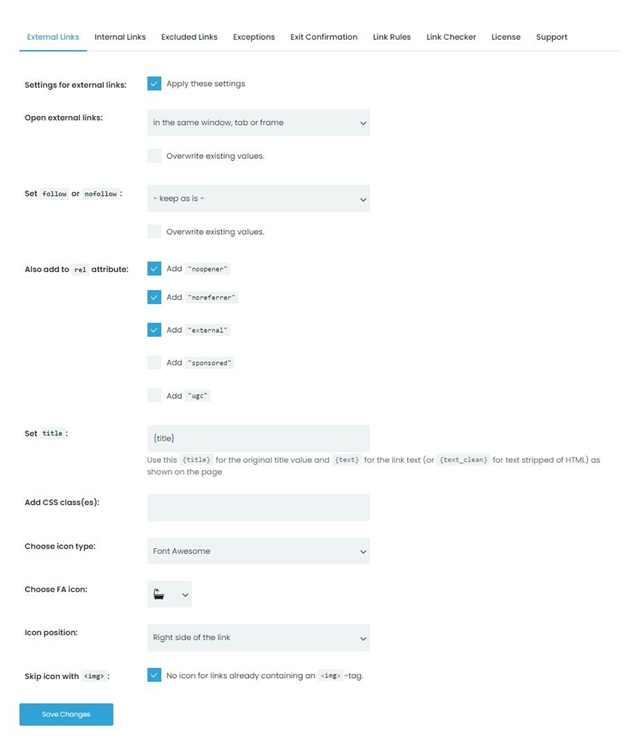 After a successful transaction, you will receive two emails. The first will safely keep your files and let you know when your payment has been accepted. In the second message, we'll send you the login information for the dashboard. This administration page is where you'll do things like creating your license key and install the plugin.
Open the email you received in order to create a dashboard account. You only need to click on the "Password: set one up" link in the email. After clicking "Get a new password," you'll be able to log in to the dashboard and change your password. Make sure you've checked your email and clicked on the link that was sent to you through email before continuing. Enter a new password in the box below. Remember that it is unique and potent in its own right.
At this stage, the plugin can be activated and installed. Log in to your control panel by launching it and entering your username and password. Immediately following the "Welcome" message, a popup window will emerge with the "Download" button. Extract the files from the archive after it has been downloaded. Use WP Admin > Plugins > Add New, upload it, activate it, then head to WP Admin > Settings, WP Links, and publish your links there. Enter the license key displayed on the screen to activate the plugin.
CONCLUSION
Even though most SEO enthusiasts focus on content production, you shouldn't disregard technical SEO. First, optimize your site so external sites will link to you. WP Links is a WordPress plugin. Internal links help Google search rankings. If you want authoritative sites to connect to yours, you need high-quality, relevant content. Anchor text keywords determine your page's relevancy (the text on which the URL to your content is put). WP Links ensures that your website's links work. If you're using WordPress on daily basis, or just starting a site, make sure that you also check WP Sticky and WP Force SSL. You'll be stunned by them!